Kontra Cinema:
"THEMROC"
Volxkeuken
Kontra Cinema
"TIERISCHE LIEBE"
Volxkeuken
Kontra Cinema
"MEIN LIEBSTER FEIND"
Volxkeuken
Kontra Cinema
"ILLEGAL ART"
Volxkeuken
ROTHPETRA:
NAUTICAL ALMANAC (USA)
HARRY MERRY (NL)
BLOODY OCCURENCE (USA)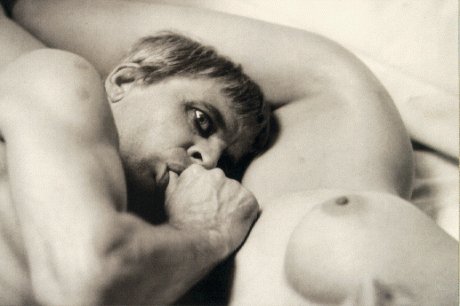 Kontra Cinema
"MEIN LIEBSTER FEIND"
20:00
Werner Herzog (1999)
(from an interview at the Telluride Film Festival:)
Reporter: Have you ever met before?
Kinski: No, we've just met.
Herzog: Only on the battlefield. On the battlefield of life itself.
K: He's crazy-- he's crazy, that's why we work together. Otherwise we would never do anything together.
Reporter: He takes his work to heart...
Reporter 2: WHY do you work together--?
K: Because he's crazy. And so I am... that's why.
H: It's a perfect combination of the mad people. (Kinski laughs) Of the mad men...
Het samenwerkingsverband, of pact zo u wil, tussen Klaus Kinski en Werner Herzog is legendarisch.Of ze deelden beiden een voorliefde om hun fictie in de realiteit te laten voortvloeien of ze waren beiden gewoon waanzinnig. "Mein Liebster Feind" is Herzogs visie op de turbulente jaren met Kinski. De film bevat vele zeldzame beeldfragmenten waarin te zien is hoe Kinski zijn demonen loslaat. Alleen al voor de archiefbeelden van Kinski's Jesus Tour, een theater-tournee, waarin hij zichzelf de ware Messias waant, moet u deze film zien. Opvallend is dat sinds de dood van Kinski, Herzog zich steeds meer is gaan toespitsen op documentair filmmaken.
verwant
Kontra Cinema
"HAACK"
KONTRA presents
MESSER CHUPS (RUS)
PSYCHOACOUSTIC GEOGRAPHERS (VS)
GUILTY CONNECTOR (JAP)
Kontra Cinema
"I KNOW I'M NOT ALONE"
Kontra Cinema
"DAWN OF THE DEAD"
Kontra Cinema
"5 OBSTRUCTIONS"
6 JAAR Scheld'apen deel 3/3
KONTRA openluchtfilm
"Sons Of Osiris"
Kontra Cinema
"CALVAIRE"
KONTRA stelt voor:
De Letterleggers
feeds
nieuws-feeds
hoe werken de feeds?