Volxkeuken Deluxe
A NIGHT WITH HAN BENNINK
THE EX [NL]
HAN BENNINK TRIO [NL]
OORWERK NIGHT -
STRUTTIN' LIKE AN IPOD SHUFFLE
hosted by ERIC THIELEMANS
Volxkeuken Deluxe
Sean Noonan's BREWED BY NOON
with Aram Bajakian and Shanir Blumenkranz.
+ SHELDON SIEGEL
Volxkeuken Deluxe
THE GERMANS
RA-event
2de Tekendag
Volxkeuken Deluxe
MAGIK MARKERS [VS]
GUNSLINGERS [FR]
"THE HIDDEN TRACKS"
PETER AERS & TIJS CEULEMANS
Volxkeuken Deluxe
"THE HIDDEN TRACKS" (theater)
HITCH [BE]
HAYMARKET RIOT [VS]
"THE HIDDEN TRACKS" (theater)
RUFFSKOOL 6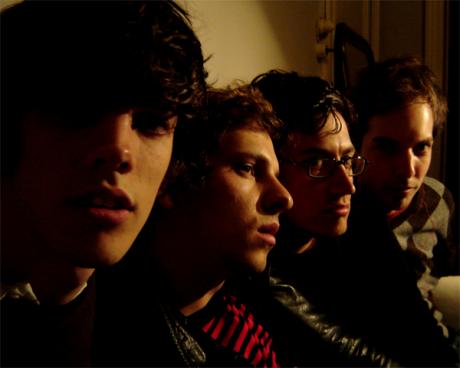 THE GERMANS
21:00
THE GERMANS namen zojuist zonet volledig zelf een 'Straffe Plaat' op genaamd 'Grote Meneren / Straffe Madammen' die ze op het grote publiek loslaten onder de vorm van een witte vinylplaat in beperkte oplage. En we moeten zeggen: Klinkt Vet Vet en nog eens Vet!
verwant
HEAVEN HOTEL presents:
TIPTOE TOPIC
I LOVE SARAH
RABBIT
IN-KATA 'Farewell Masquerade' CD release!
+ THE HICKEY UNDERWORLD
A CLEAN KITCHEN IS A HAPPY KITCHEN
ALBUM RELEASE
VALSALVA RERUN / LASERGOAT
THE GERMANS
WHITE CIRCLE CRIME CLUB
cd/lp releaseparty!
HEAVEN HOTEL Presents:
TIP TOE TOPIC
BACKBACK
ZOMBI (VS)
HAIR POLICE (VS)
FEAR FALLS BURNING (BE)
feeds
nieuws-feeds
hoe werken de feeds?