VAN 25 DECEMBER TOT 18 JANUARI
JAARLIJKSE VAKANTIE...
GESLOTEN ENDE POTDICHT!
ANTWERP GIPSY-SKA ORKESTRA
THE SPORES (us)
VOLXKEUKEN
HEATHEN HEARTS FESTIVAL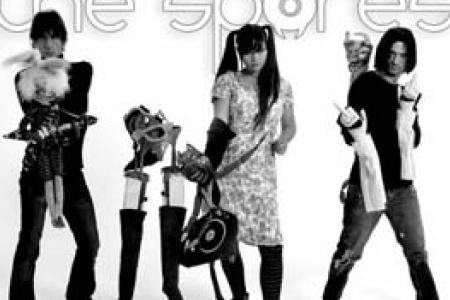 THE SPORES (us)
20:00
THE SPORES (us)
The Spores brengen 'dansbare trip-hop-tinged psyche-electronica rock'. Live doen ze dit met een puppet show van Molly Mc Guire, bekend van haar werk met Mondo Generator, Earthlings, Yellow#5, Frank Black, Queens of the Stone Age, Peaches enz...
Deze band bevat leden van Dessert Sessions, Mark Lanegan Band en Earthlings
DJ ALDOLINO
verwant
SAVAGE REPUBLIC
CREATURE WITH THE ATOM BRAIN (b)
PISSED JEANS [VS]
ADOLF BUTLER [NL]
VOGUE [B]
SNAS (no) / DOMINIC (no) / AUTUMN DELAY
i.s.m. Heartbreak Tunes
YOUNG JAMES LONG / DYSE
Heartbreaktunes & Conspiracy present
ASVA (VS) + MOSE (B)
Bar 219 / Heartbreak Tunes party
HUMAN EYE (VS)
THE SPORES (us)
feeds
nieuws-feeds
hoe werken de feeds?