VAN 25 DECEMBER TOT 18 JANUARI
JAARLIJKSE VAKANTIE...
GESLOTEN ENDE POTDICHT!
ANTWERP GIPSY-SKA ORKESTRA
THE SPORES (us)
VOLXKEUKEN
HEATHEN HEARTS FESTIVAL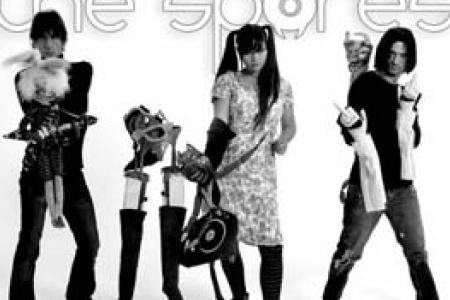 THE SPORES (us)
20:00
THE SPORES (us)
The Spores brengen 'dansbare trip-hop-tinged psyche-electronica rock'. Live doen ze dit met een puppet show van Molly Mc Guire, bekend van haar werk met Mondo Generator, Earthlings, Yellow#5, Frank Black, Queens of the Stone Age, Peaches enz...
Deze band bevat leden van Dessert Sessions, Mark Lanegan Band en Earthlings
DJ ALDOLINO
verwant
PISSED JEANS [VS]
ADOLF BUTLER [NL]
VOGUE [B]
YOUNG JAMES LONG / DYSE
SNAS (no) / DOMINIC (no) / AUTUMN DELAY
i.s.m. Heartbreak Tunes
THE SPORES (us)
PIERCED ARROWS [VS]
TO LIVE AND SHAVE IN L.A [VS]
HEARTBREAKTUNES:
DEADSTOP (B) / SEEIN'RED (NL)
CAREER SUICIDE (CAN)
FIGHT FIGHT FIGHT (NL)
KANTNOCHWAL (B)
Bar 219 / Heartbreak Tunes party
MASTER MUSICIANS OF BUKKAKE [VS]
+ IGNATZ [BE]
feeds
nieuws-feeds
hoe werken de feeds?